Think twice before developing a cloud strategy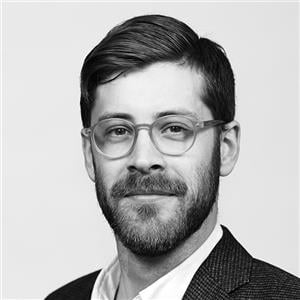 Patrik Nilsson
Cloud is no longer a hype – it is mainstream amongst companies worldwide. Gartner estimates that the global market for public cloud services will reach a value of $266.4 billion in 2020, as adoption of cloud-based services for both software and infrastructure continue to grow. The consensus now states that it is no longer question of "if" a shift to cloud should be executed, but rather a question of "when" it should happen (if it has not already). As such, companies are increasingly focusing their efforts on formulating strategies and roadmaps for the inevitable shift that promises benefits such as cost savings, increased speed and flexibility, improved innovation, and evergreen IT, amongst other. In such a scenario, we ask ourselves, do companies expect the right benefits enabled by cloud?
Some perceptions of the cloud need to be nuanced
Of the many benefits that cloud technology offers, its ability to reduce companies' IT spend seems to be a key driver for many companies deciding to make the shift to cloud-based services. The hypothesis of enabling reduced costs through cloud builds on two main assumptions. Firstly, that utilization of cloud-based services will positively impact the cost of IT operations – which typically accounts for a significant part of the total IT spend – by eliminating the need for both investing in, and managing privately owned and controlled on-premises data centers. Secondly, that the elasticity of the cloud, i.e. its ability to automatically grow or shrink infrastructure resources dynamically as needed to adapt to workload changes, will enable more efficient use of resources and thus further lower the cost of running the IT landscape.
While we do not dispute the hypothesis that shifting to cloud-based services could enable cost savings, it is worthwhile highlighting that it is not a given outcome. Instead the outcome is dependent on your current baseline and on the way the shift is executed.
A common (false) perception is that cloud offers unlimited scalability, and that you are only charged for what resources you use. The truth is, many of the large cloud service providers charge their customers for the resources they order, weather they use them or not. In fact, in his study examining data from 20 different companies, Stanford researcher Jonathan Koomey found that companies are paying on average 36% more for cloud services than what they really need. This over-spending is a result of two common mistakes companies tend to make when migrating to the cloud. The first mistake concerns over-estimating the amount of cloud capacity needed, when basing the estimates on current capacity in on-premises data centers. Typically, such estimates do not represent the true capacity needed as on-premises data centers often are poorly configured and therefore are not optimally utilized. The second mistake concern the manner which the shift is executed, as many companies choose to perform merely a "lift and shift" migration, meaning that they simply move their existing infrastructure to the cloud without making any changes or adjustments to the code or the data. As a result, they fail to leverage native cloud capabilities such as elasticity, orchestration and automation, capabilities that truly enable improved efficiency and reduced costs.
Furthermore, it is also worthwhile examining the perception that cloud-based services provide increased flexibility. As we stated above, cloud-based services offer flexibility in the sense that capacity can be increased or decreased depending on needs. However, the concept of cloud elasticity is based on that several organizations with varying demand over time can share each other's unused capacity. But, in the event that all organizations simultaneously want to increase capacity, the cloud provider will not necessarily be able to do so quick enough, making it difficult to give all customers the right prioritization. Since cloud-based services are entirely owned, managed, and monitored by the service provider, it transfers minimal control to the customers. This is an important factor not only with regards to flexibility, but also when considering other important aspects of the cloud, such as reliability and security. Because, ultimately, cloud infrastructure is still made up of the same components as that of infrastructure residing on-premises, the key difference being that you are more reliant on a third party to ensure that it works. Therefore, as the relationship between a cloud service provider and a customer is very much contractually governed, it is critical to define service level agreements (SLAs) that clearly stipulates specific parameters and minimum levels required for each element of the service, as well as remedies should those requirements not be met. Important elements of cloud SLAs include availability, performance, scalability, monitoring, billing, data access and ownership, and security and privacy.
A cloud strategy should be a part of an overall sourcing strategy
There is no doubt that cloud holds great potential for businesses, however it is also evident that it is not a "one size fits all". To understand whether, or to what extent, your business would benefit from moving your IT landscape onto the cloud, it is critical to have a thorough understanding of your baseline, i.e. understanding the application landscape, the performance requirements for each of your applications, the capacity and utilization level of your on-premise hosting environments, the data you manage, the size and allocation of your IT spend, as well as regulatory dependencies. For example, some environments that do not experience sudden or cyclical changes in demand may not benefit from the potential cost savings elastic cloud services offer. There could also be parts of the IT landscape that is of high criticality for the business, containing sensitive data, which therefore is better be kept on-premises to ensure internal control.
A shift to cloud-based services may very well be a good option for your business, but unless you perform detailed assessment of your baseline, you risk spending a lot of money and resources on sourcing IT services that could be delivered more efficiently in-house.
At Knowit Insight, we help our clients to navigate through these challenges and have developed a proven methodology and framework for assessment of IT landscapes and formulation of sustainable sourcing strategies. If you want to know more don't hesitate to contact us!
Contact: Patrik Nilsson, Senior Manager within IT Strategy at Knowit Insight (patrik.nilsson@knowit.se)
---