Recap of AWS Summit Stockholm 2023
Knowit
On 11 May 2023 AWS hosted the annual AWS Summit in Stockholm with around 7000 attendees, almost 100 sessions organized by AWS together with customers, partners and the AWS community. AWS gave over 50 partners and sponsors the possibility to show their presence on the huge Expo area. We, as a sponsor and AWS Nordics Partner of the Year 2022, were also present with our Nordic Cloud Powerhouse.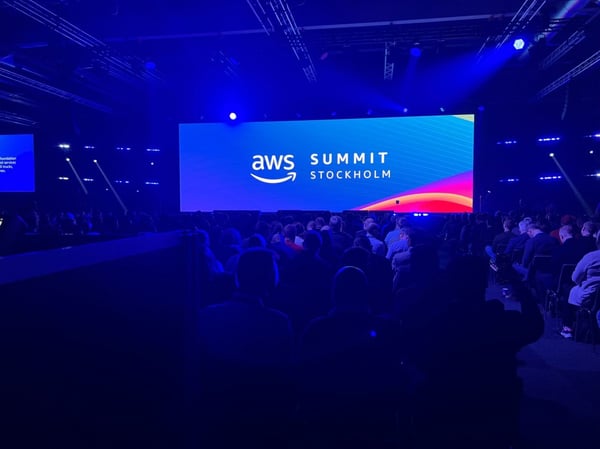 Cloud adoption continues to grow at light speed
In her keynote Marielle Lindgren, Managing Director of AWS Benelux & Nordics, emphasized how rapidly the cloud is adopted in the Nordics and highlighted the importance of the Nordics with last years achievements of the opening of local zones in Copenhagen, Helsinki and the upcoming one in Oslo. It's also worth to mention that Finland with 62% has the highest cloud adoption rate.
Holly Mesrobian, VP Serverless Compute of AWS, highlighted the continuation of innovation at AWS by underlining that during 2022 3332 new services and features were released and the importance of data and a sustainable thinking as drivers for innovation. To underline this Amrik Mahal, Global IT Head for Research at AstraZeneca, and Thomas Larsen, Global Head of Business Intelligence, Data Management & Analytics at Novo Nordisk, presented their strategy how both pharma companies transform their research data into knowledge and new products by still sticking very closely to the strong data protection regulations.
Mikael Söderberg, Chief Digitalization Officer at Northvolt, a battery developer and manufacturer for EV's, presented how digitalization innovation with AWS is a core part of their strategy on their sustainable journey of EV battery production.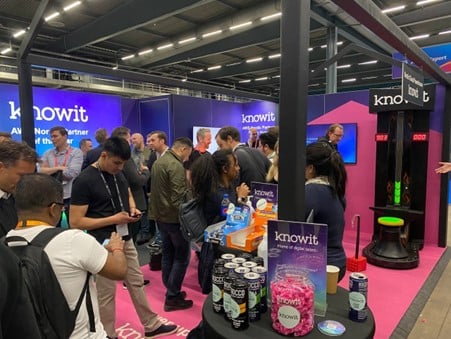 Power up with Knowit
In our booth, the Nordic Cloud Powerhouse, we invited everyone to challenge themselves in our Power games. We had good talks with people showing up at our booth and illustrating our capabilities with hands-on demos of different scenarios. We had colleagues from different Knowit companies present.
Our colleagues from Knowit Ionic presented their expertise in expediting the customers FinOps journey and achieve significant cost reductions in their cloud expenditure. Swedspot was exemplifying their IoT platform "Ezentric", explaining how to connect and control any device ranging from small sensors to heavy duty trucks to the AWS cloud.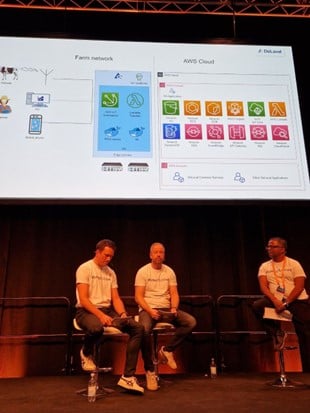 IoT-connected cows: Revolutionizing dairy farming
As a platinum sponsor we had our own sponsored session with our customer DeLaval. We presented how DeLaval partnered up with us to create an innovative, AWS-powered IoT-solution to connect cows to the cloud and monitor the cows' wellbeing with sensors in realtime to contribute to a more sustainable dairy farming. We supported the customer with our competence in AWS-based development using services such as AWS IoT Greengrass, Lambda, DynamoDB and S3 delivering them a data platform which enabled the DeLaval in-house innovation team to build prediction algorithms using machine learning with that data.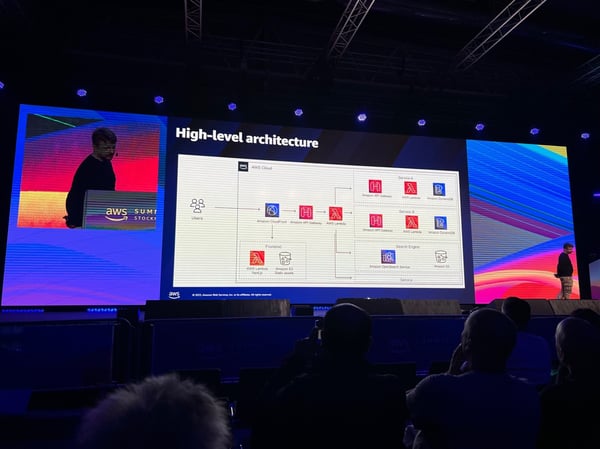 Adopt the serverless mindset
Serverless architecture continues to be an important topic. In this years summit we had a lot of good presentations about this topic. Serverless can be considered as a next step after the on-premise environments have been migrated to the cloud in a lift and shift manner. Through this Re-Platforming migration to more modern approaches, organizations can lower their TCO significantly.

S-Kauppa, Finland's largest eCommerce grocery service, described their journey of adopting the Serverless mindset in their organization. This enabled them to focus on delivering value by keeping the development loops shorter instead of focusing on maintaining the underlying infrastructure.
Security toolbox: Comprehensive and customizable security solutions on AWS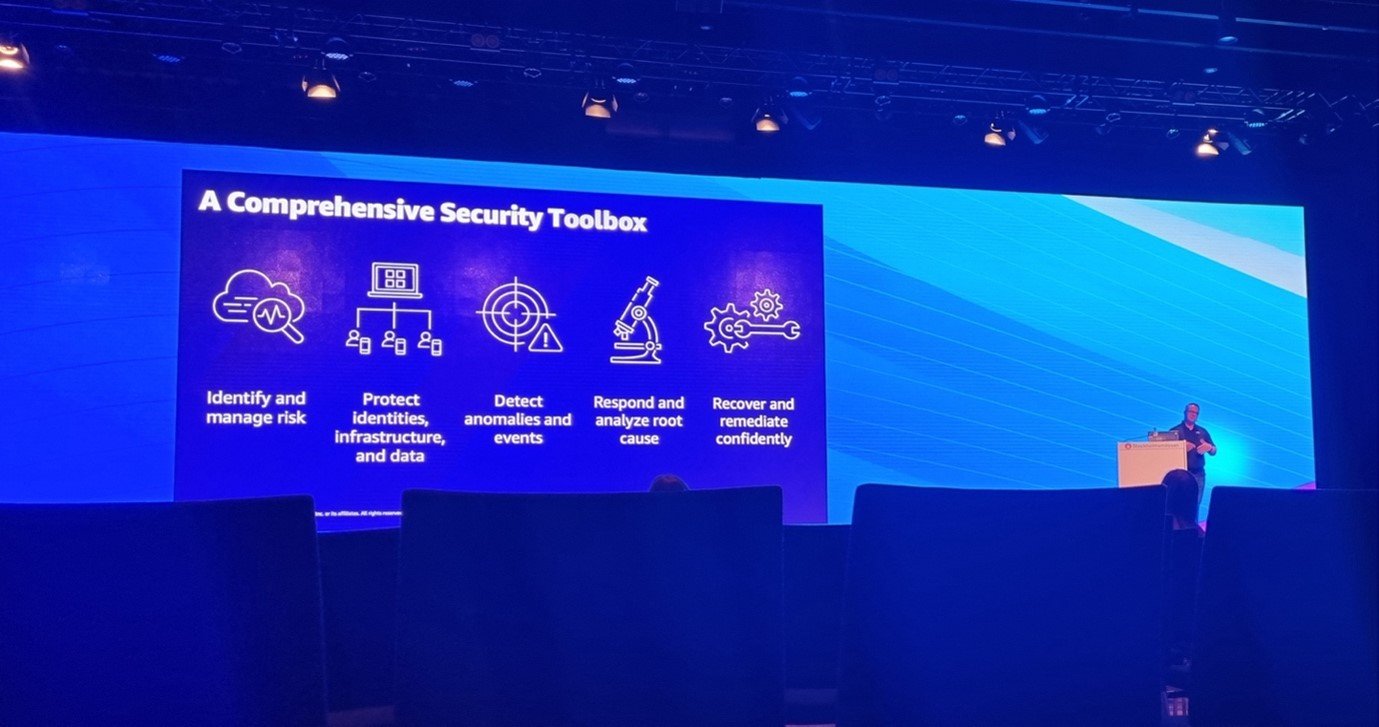 Security is of paramount importance in public cloud space and AWS has continued emphasizing in this summit the importance of utilizing AWS native tools to secure users infrastructure, data, and applications from various threats, including unauthorized access, data breaches, and cyberattacks. They have highlighted the available tools that is in user's disposal, which can be used to tackle different situations and how customizable they are to automate remediation actions, all without third party solutions.
As a strong player in the public cloud space, we are leveraging these security features and services provided by AWS, combined with industry best practices, and establishing a robust security posture to gain the confidence of our customers to operate securely in the cloud.
Read more about Knowit Cloud solutions
Cloud solutions
Digitaaliset tuotteet ja palvelut
Authors:

Mathias Kron, Cloud Consultant, Knowit
Syed Asif, Cloud Architect, Knowit
---