AWS Summit Stockholm 2022
Knowit
We collected the best picks from AWS Summit Stockholm 2022. It was held on 11th May, and it was the first live event in a long time and gathered over six thousand attendees in the keynote session alone.
Keynote –

the need to invest in cloud is clear
In her keynote speech, Marielle Lindgren, GM of AWS Nordics, Baltics and Benelux, said AWS had invested 5,8B SEK in the Nordics since 2017. They have built a region in Stockholm and are now extending their footprint to local zones. Innovation is the core of AWS and one of the main reasons customers choose AWS as their public cloud. For example, 3084 new services and features were released in 2021.
The need to invest is clear. Right now, only 5-15% of the workloads are on the cloud. The Cloud business in Nordic markets will be $12B in 2025. Investments in the cloud are also needed for Partners and Customers, and training certified cloud personnel is a must. According to the AWS survey, 81% of the AWS customers would like to have certified personnel in their projects, and 86% of the AWS customers plan to train their people. Another aspect when building cloud capabilities on the cloud is to have a Cloud Center of Excellence, a task that should be one of the first things on the to-do list.
Sustainability

– do more with fewer resources
Sustainability was one of the main themes in this year's summit, and it was a topic of discussion at some point in most of the session. AWS has given their Climate Pledge to use 100% renewable energy in their data centers by 2030. The investments have been bigger than initially planned. Right now, it looks like that by the year 2025, 5 years ahead of schedule from the original plan, all AWS data centers will be using 100% renewable energy.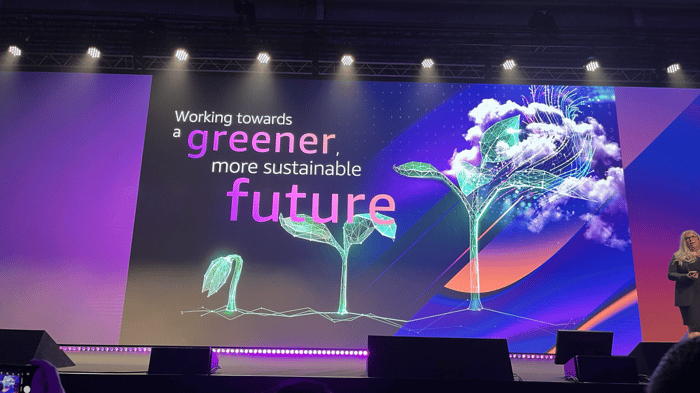 There is a shared responsibility model for sustainability. AWS is responsible for optimizing the sustainability of the cloud, and Customers/Partners are responsible for sustainability in the cloud. Running workloads on the cloud is five times more efficient than running them on the local on-premises data center. One of the key elements of Sustainability is doing more with fewer resources. AWS has introduced their own Graviton processor family, which is more efficient and uses up to 60% less energy than old type processors. The Graviton supported services cover purpose-based databases, Fargate containers, Lambda functions and EC2 naturally
The Well-Architected Review got its sixth pillar, Sustainability, at AWS re:invent 2021. Partners with competency to run Well-Architected Reviews, like Knowit, can help customers use the recently introduced Carbon Footprint tool. Knowit is an AWS Premier Tier Partner, and we introduced our Sustainable Cloud this spring. It is a sustainability supporting framework that ensures that all cloud solutions provided by Knowit to customers include measurable sustainability indicators to meet the clients' sustainability goals. Sustainability was a key theme of Knowit's booth at the Summit.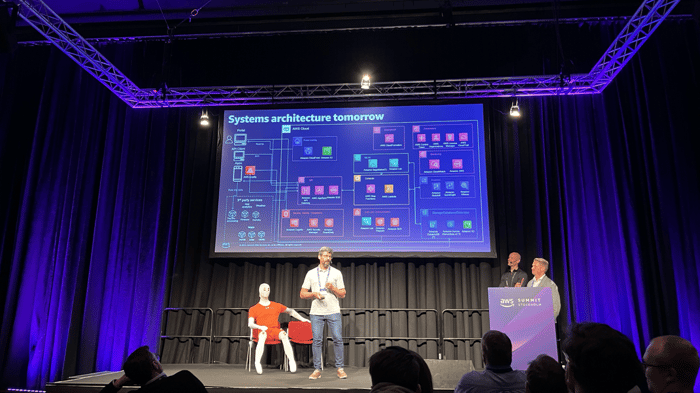 Living on the Edge
There is an increasing customer demand for bringing the infrastructure closer to the customer to achieve lower latency. AWS has introduced several different solutions for different use cases. First, they bring their infrastructure closer to the customer with local zones. Secondly, their AWS Snow family products enable customers to ingest huge amounts of data into the cloud, up to 100 petabytes. To bring the cloud literally on premises, the customer can utilize AWS Outpost services, which enable customers to run their applications on premises with almost zero latency. Recently AWS has introduced AWS Wavelength, which will make 5G latency even faster by connecting the mobile operator directly with the customers' AWS infrastructure.
Local zones started back in 2019 in Los Angeles after Netflix requested AWS to decrease latency further and increase bandwidth to their media-related servers. Since then, we have seen a rapid expansion of the local zones in North America, and now also here in northern Europe. The parent zone in the Nordics is Stockholm, and the three new local zones will be Copenhagen, Oslo and Helsinki. Not only the local zone decreases application latency to single-digit milliseconds, but it will also make AWS services available to those companies and organizations that have strict requirements on data residency. AWS Snow family products enable data processing on the edge.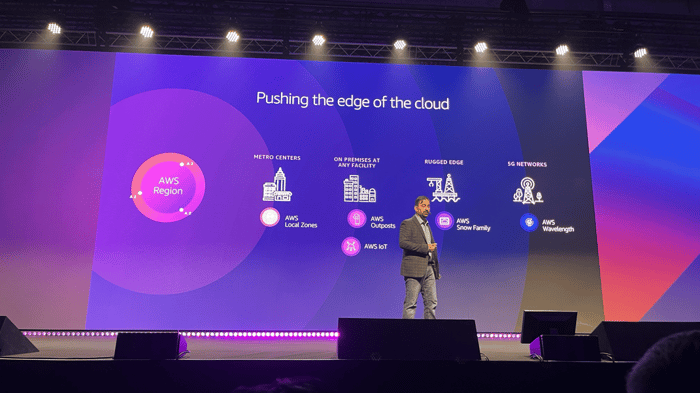 Why worry about servers when you can go serverless!
The serverless architecture, of course, continues to be an important topic. In this year´s summit, we saw interesting designs utilizing, for example, the AWS EventBridge events. The Swedish company Autoliv, which focuses on road safety by developing safety devices such as airbags and seat belts, also took the stage at the event. Knowit has been helping Autoliv develop a data-based driver advisory system called Driving Avatar. Driving Avatar automatically measures the trips made by the user using several different sensors on modern phones. For this project, Knowit developed and built a scalable serverless infrastructure for the app's backend with Autoliv. To make everything work, Autoliv collects data from several sources. For example, the speed limit information is fetched from the 3rd party API to evaluate a driver's behaviour with road speed limits. By using components like Lambda, API gateway and Aurora, the infrastructure used by Autoliv is fully managed and serverless, which enables both cost-saving and almost unlimited scalability.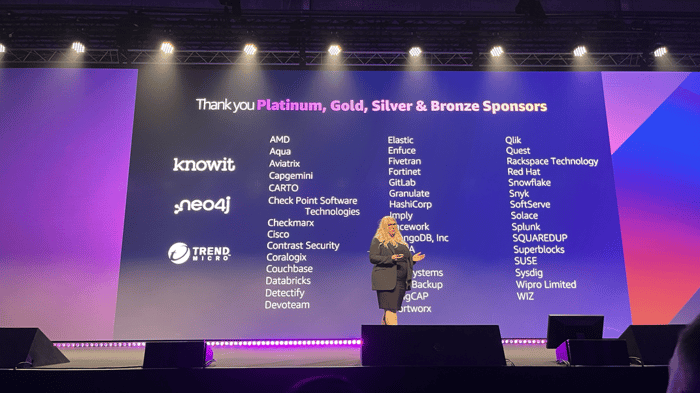 Read more about Knowit Cloud solutions
Cloud Solutions
Pilvipalvelut
---