Business models to improve digital exploitation and value creation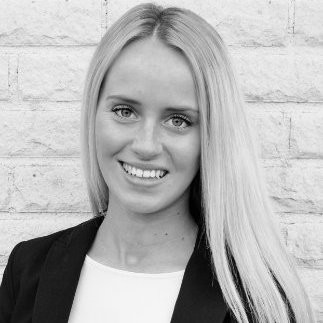 Emma Lund
Changing circumstances creates need of renewal
The technology development and digitalization are changing the face of the society. Frequent technology breakthroughs in combination with new driving forces creates continuous changing societal circumstances and new patterns of living. To stay relevant in these times, organizations need to renew themselves on a continuous basis. In our understanding, organizations can be viewed as organizers of value creation, thus organizations must find new ways to create value for their customers. Today, it is an absolute must to incorporate a digital business model to be able to provide customers with valuable digital experiences. Therefore, it is essential to rethink the business model and its mechanics to increase digital exploitation and improve value creation for customers.
Even though most organizations are aware of the need for renewal and implementation of digital business models, they often struggle to adapt and keep on operating with larger analogue parts in their business models. In a time where the digitization affects almost all markets, organizations have the possibilities to achieve new levels of value creation by exploiting the technology development to re-link the physical world with the virtual world. If organizations fail to incorporate technology usage that enable new ways of re-linking different capabilities, they will also fail to exploit essential digital possibilities and new opportunities for value creation.
Mental models and social systems create challenges when rethinking what we are
There are many reasons why organizations fail to renew themselves, but fundamentally renewal is about rethinking what we are. In order to rethink ourselves, we need to look at our situation from different perspectives and bring ourselves into new realities. This is to a great extent driven by new technology, but rethinking is mostly about our imagination and mental models. However, the ability to rethink our mental models is not easy. Several studies have shown that our mental models are characterized by narrow boundaries and short-time horizons, therefore, they often restrain us from thinking about what we experienced in the past instead of helping us to rethink what we can become. Moreover, as we operate in dynamic societies where people are embedded in social systems, we need to handle relationships, biases and group-thinking, which often navigate us towards already used paths instead of exploring new ones. Thus, a first step towards renewal is to become aware of how we are bounded in our mental models and social systems to be able to scrutinize our current ways of thinking when doing business.
Rethinking structures and letting customers be co-designers of value creation
Our experience of organizations having renewed their structures and incorporated digital business models, is that they have managed to rethink when things can be done, where things can be done, who can do what, with whom it can be done and with what it can be done. This opens a larger opportunity space for creating new value, and we believe there is still a lot of potential to realize here in all industries with the ongoing digitization. Moreover, our experience is also that organizations that have processes focused on customer needs and an established customer-oriented mindset, are more likely to become industry leaders while they are also better prepared for disruptive changes. Customers are no longer just receivers of business, but they are also co-designers of new value creation.
The struggle of rethinking the business model is not a new phenomenon; however, some organizations have been pioneers of renewing themselves. In 1994 Jeff Bezos founded the analogue bookstore Amazon. After some years of changing market trends and disruptive technology development, Amazon has become the world's largest online retail company (if taking total market capitalization value into account). How could the initial analogue bookstore become a world-wide retail success? Amazon was able to rethink themselves structurally and created a new setup towards the environment, which opened new opportunities to understand what the whole system was about. Amazon renewed and transformed themselves by developing essential digital capabilities and utilized a digital business model that responded to new customer needs. Today, Amazon is no longer a bookstore but a portal that function as a generalized access channel.
Renewal is complex and incremental
Business model renewal is about rethinking current ways of doing business, questioning and defining the strategy and transform it into actions. However, the process is complex and associated with a high degree of uncertainty as the changing mechanics of the business model give both strategic and economic implications. Therefore, organizations don't have to abolish their whole organizational blueprint to renew the business model and then start over again. Rather, they can focus on incorporating new solutions that facilitate and strengthen processes that are already in place. Thus, the renewal process is incremental and is therefore to a large extent about the constant questioning of how you operate to identify new opportunities to rethink and relink existent or new capabilities for new value creation.
At Knowit we believe that the following aspects are important when it comes to renewing your business model;
1 Be curious and follow new trends and global societal changes. Try to be aware of our mental models how they bound us from not perceiving all possible opportunities and threats. Try to identify how new trends will affect customers, competitors, product offerings and other structures in the market.
2 Identify how new trends and societal changes will affect the mechanics of your current business model. How can technology become incorporated to re-link the physical world with the virtual world to meet new customer needs? How can existing and new capabilities be re-linked to achieve results in another way? Try to be customer-centric and not cost-driven when conducting the analysis. For example, ask questions like how can technology be incorporated to improve the customer experience?
3 Be persistent and enthusiastic in the process of renewing your business model. Often, many setbacks and rethinking of strategies are needed to achieve successful renewal processes. Even though the renewal processes are incremental, it is critical to act quickly and foster a culture of continuous improvement and learning among staff where they are empowered to identify new ideas and try out new solutions.
4 Strive for finding facts before initiating renewal activities. I.e. where are the revenue streams what are driving the costs? What does our organization look like and how are the processes designed? What capabilities are insourced and what capabilities are outsourced? What does the technical landscape look like and how can it be designed for future needs? What are the skills of my employees and what skills do we need in the future? What does organizational learning look like today and how can it be created in the future? What data is available and how can it be used to improve skills, productivity and value creation?
Strategy and business model renewal is crucial in order to stay relevant in new changing societal circumstances. It might sound simple on paper, but the process is highly complex. For this reason, we always strive for forming teams and well-functioning collaborations with our clients to confront and identify new potential ways of performing renewal activities together.
If you are interested in knowing how Knowit can provide you with new insights into your business model and strategy process, you are welcome to contact Knowit Insight's Head of Strategy Bertil Nordlund.
---