Enable short-term cost savings and long-term IT cost optimization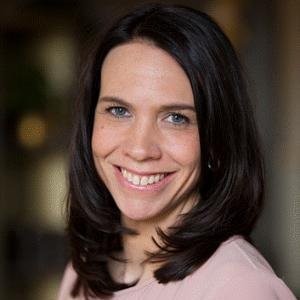 Maja Robertsson
Too often we at Knowit encounter frustrated CIOs and IT executives that are being challenged to lower their IT spend by business stakeholders, who do not always understand the service delivered nor the received value. As companies become more digital, the volume of IT spend tends to increase, placing greater demands on transparency of IT costs and underlying cost components. Without cost transparency, it is difficult to understand what is driving an increased IT spend, what the link to the business is and what business value it brings. Inadequate traceability of costs thus reduces the ability to create a tight link between business strategy and technology investments and explain the impact of change in IT cost.
The role of IT has shifted from being functioned as a stand-alone business unit to becoming the foundation and a business-critical enabler of practically all business goals and objectives. Typically, costs for IT constitutes a significant part of a business' total costs. In 2019, the average cross-industry IT spending, as a percentage of revenue, was 3.7%. Furthermore, the average cross-industry IT spending increased by 3.6% from 2018 to 2019 (Gartner, 2019). Further on, as companies invest in becoming more digitalized and undergo digital transformation journeys, the IT spend will increase even further. Thus, the ability to understand how IT and IT spend is linked to the business becomes increasingly important for today's business leaders. Limited ability to understand the cost increase and main cost drivers will also cause difficulties in understanding the business value it brings. Consequently, a higher IT spend will only be viewed as increased cost and not as an enabler for increased value creation, resulting in reduced budgets and less capacity for innovation and further development. In other words, a direct contradiction to the desired position.
IT spend optimization should be a proactive ongoing process
To enable fact-based and transparent business dialogues, increased understanding of IT spend should be a license to operate for every CIO and IT executives. However, this is not the case today. Today several companies lack insight in current IT spend and what is driving it. This prevents the ability to conduct dialogues and decisions from a business-driven perspective and rather supports silo-based discussions. In addition, this partly drives sub-optimized business decisions, making it difficult to make decisions that support the business' overall purpose.
Additionally, this directly places demands on IT executives to use a language which all stakeholders understand. Otherwise, it will be difficult to justify a budget that reflects the company's ambitions, as a consequence of digital initiatives and investments. A shared view of the objective and required resources to reach it, amongst business leaders, are keys to achieve a business-driven dialogue where focus is put on business outcomes rather than procedural steps.
Finally, a greater traceability of IT costs enables opportunities to operate and manage the business from a financial and value-creating perspective, where business strategy and technology are linked. CIOs who understand their IT spend and underlying cost drivers have a better view on what actions and decisions that should be taken. By creating a proactive approach where focus and accountability of IT spend is spread throughout the entire organization, CIOs can continuously work on optimization of IT spend while leveraging savings for future investment.
How can Knowit help to create a sustainable approach for IT spend optimization?
A common mistake which we see at Knowit is that clients start to focus on cost cutting rather than ensuring a value-based view of the IT Spend and a structured approach to manage it. To create and maintain a sustainable IT spend optimization approach and cost-efficient IT organization, IT executives should make IT spend optimization a priority that they continuously work with.
At Knowit, we have an extensive experience and can support you and your business with:
Conduct baseline analysis and screening of current state to identify the received value of current spend, define hypotheses on initial IT cost savings and needs for change.
Validate hypothesizes and define opportunities of short-term cost optimization and sustainable cost saving opportunities to understand what to change and set target state.
Benchmark across companies and gain insight of industry trends.
Create roadmap and business case and transform opportunities to detailed initiatives and activities. Establish a structured plan for the way forward.
Implement and manage change and guide all stakeholders through the transformation journey.
An equally important and parallel activity is the development of a strategy that enables IT spend optimization and long-term cost control, with focus on making it a sustainable and ongoing discipline.
Would you like to know more or is your company in need of support?
Please contact Maja Robertsson or Johan Nilsson via mail or by phone:
As a first step, Knowit can offer a digital workshop where we start the work on IT cost optimization together. Please visit our website for more information (in Swedish).
---