Preparing for AWS re:Invent 2023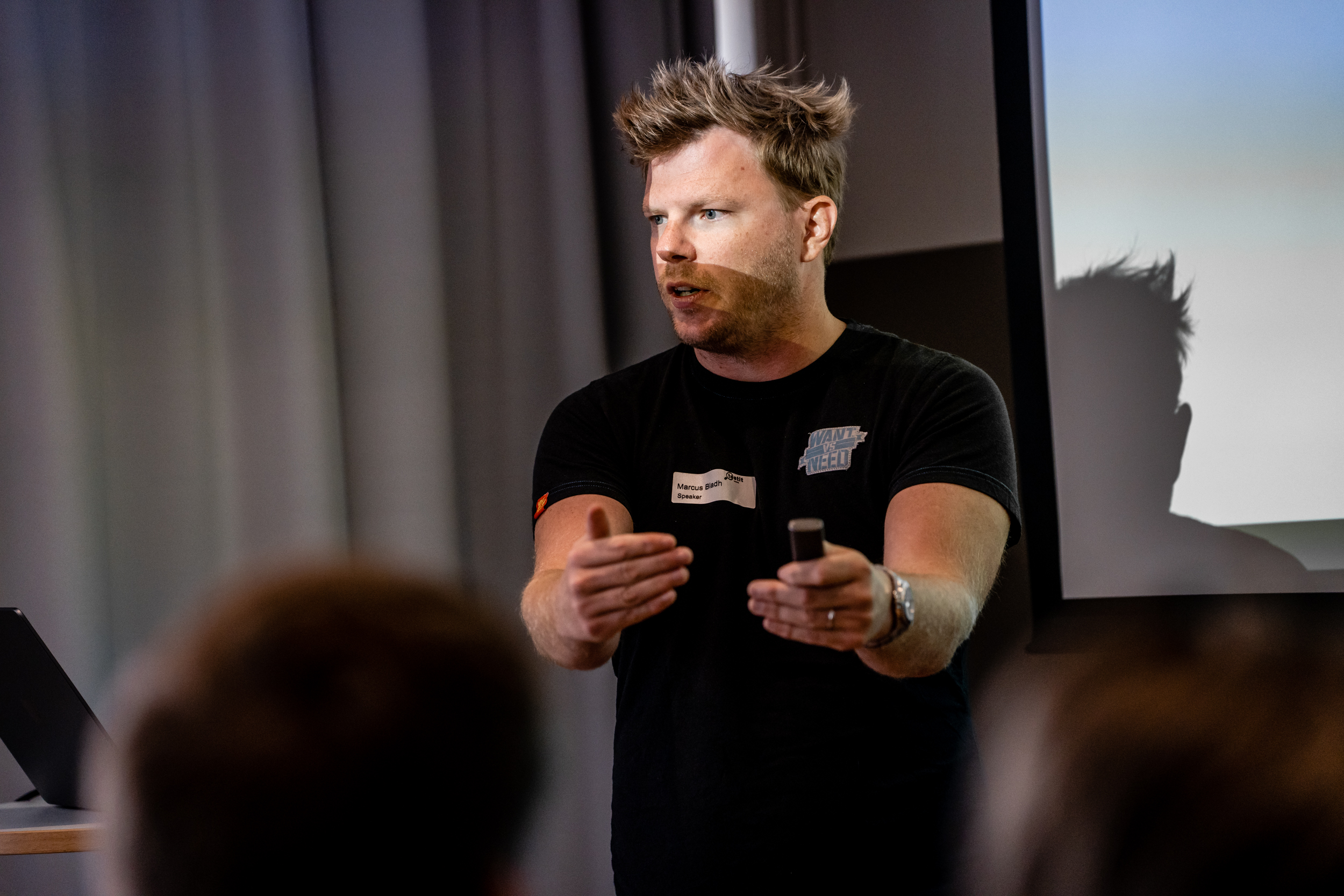 Marcus Bladh
AWS re:Invent is upon us, and for cloud enthusiasts all over it means getting ready for almost a week jam-packed with learning and networking. In this post I'll share some of my thoughts on preparing for the event as well as how I approach the actual conference on Nov. 27 – Dec. 1, 2023 in Las Vegas. For those of you who can't attend the event in person this year, the free livestream of the keynotes and innovation talks will be available online.
Pre re:Invent to dos
This is the part where I spend time figuring out what I want to get out of the trip. For me, the most important part is learning what's going on in my field. My first step is to check out the session catalog. For this year, I used a Community built planner, which is an unofficial re:Invent schedule planner build by Raphael Manke.
I have a set of filters to make sure I don't drown in the middle of thousands of different sessions.
My tips and tricks for re:Invent 2023
If you're attending the conference on-site, focus on the sessions that are not recorded. This is because generally all breakout sessions will be recorded and posted on YouTube over time. There is nothing wrong with going to these, but if you are conflicted between sessions, my recommendation is to always go for the one that isn't recorded.
In my experience, workshops are great to get an introduction to services you're curious about but don't have much hands-on experience with. Most of the workshops, if not all can be found in this repo on GitHub. The benefit of attending the workshops is that you'll not have to pay for the resource you use as well you have access to excellent mentors. It's also a very good wat to meet people! During the talks you just usually listen but for hands-on stuff you're around a table with other people and you or someone around the table will get stuck eventually. These moments reveal the true worth of attending the workshops.
I try to go for chalk talks, dev chats and builders' sessions. Mostly because these tend to be 300 or 400 levels which I feel are more interesting for me. I will certainly sprinkle in some 200 level content as well, especially for new AWS services.
If you want to experience the best, in my opinion, type of session at the re:Invent you need to sign up for a GameJam! These are gamified sessions where you team up with a few people and solve real problems using different AWS services. There are different flavours so you can focus on general knowledge, security and other themes. If you're travelling alone, don't be alarmed – there are always plenty of people showing up alone. The staff will make sure that you'll be on a team and have a great experience.
Top sessions and tracks to watch out for
Reserved seating for the sessions opens on the 17th of October. With that said, here are some of the sessions and tracks I'm looking forward to the most:
Chalk talk: Testing for resilience with AWS Fault Injection Simulator

(DOP318)
I'm a big fan of chaos engineering and this chalk talk is a perfect start to the monday morning for me!
Dev Chat: The hidden costs of external tools: Extracting data from AWS

(

COM206)
This talk is a community session by, Viktor Svensson, a friend and colleague of mine. Super excited to listen to this! You can read more about Viktor's re:Invent journey from attendee to speaker here.
Chalk talk: Chaos and SaaS: Pushing your multi-tenant architecture

(SAS408)
Another chaos engineering chalk talk with a focus on multi-tenant infrastructure.

Chalk talk: Best practices for cost optimization with AWS Backup

(STG339)
Saving money is always a good thing so I'm eager to pick up some tips and tricks here.

Last but not least, a bonus one:
Gamified Learning: AWS Jam: Generative AI

(GHJ204)
I'm curious about learning more about Gen AI and AWS Bedrock so you will most likely find me here!


What to pack with you
This part covers for what I recommend packing to make sure you survive Las Vegas. The air in Vegas is very dry so my go-to tip is to pack chapstick or make sure you buy one as soon as you touch down. Your lips will be forever grateful.
The Las Vegas strip is also deceptively long so make sure to pack comfortable shoes. There are though shuttles taking you for free between the different venues but if you're like me and like the walks between the sessions you're in for quite the hike. Take this also into account when scheduling your agenda as well. Walking from Wynn to Mandalay Bay is roughly an hour walk.
Because of the long days filled with activities, networking and a lot of walking, a good idea is to bring a water bottle with you. Over the past few years, except for 2021, you've been given a water bottle as a part of your welcome swag but it's never a bad thing to bring one just in case.
Also, I like to have my laptop with me everywhere, as well as a notebook, some snacks and stickers during the entire day. Thus, I highly recommend a roomy and comfortable enough backpack!
And perhaps most important, make sure that you can charge your devices when you're there – so bring also a converter. It's obviously possible to use Amazon and ship converters to one of many lockers around Vegas in case you forget one. I spent half a day last year trying to lend one since the one I brought was broken, so bring two!
Conclusion
And the most important part about it all? Make sure to HAVE FUN! 🙌 You don't have to pack every second with something. It's fine to just walk around and look at stuff I'm an introvert so I try to save up enough of my energy to be social during this week. This means talking to people in the hallways, attending networking events or just talking to people at the lunch tables. But I also make sure to listen to my body so if I need it, I'll spend a while in my hotel room all alone recovering.
With that said, if you see me in Vegas, don't be shy and just say hi 👋 Let's connect on LinkedIn!
---
About the author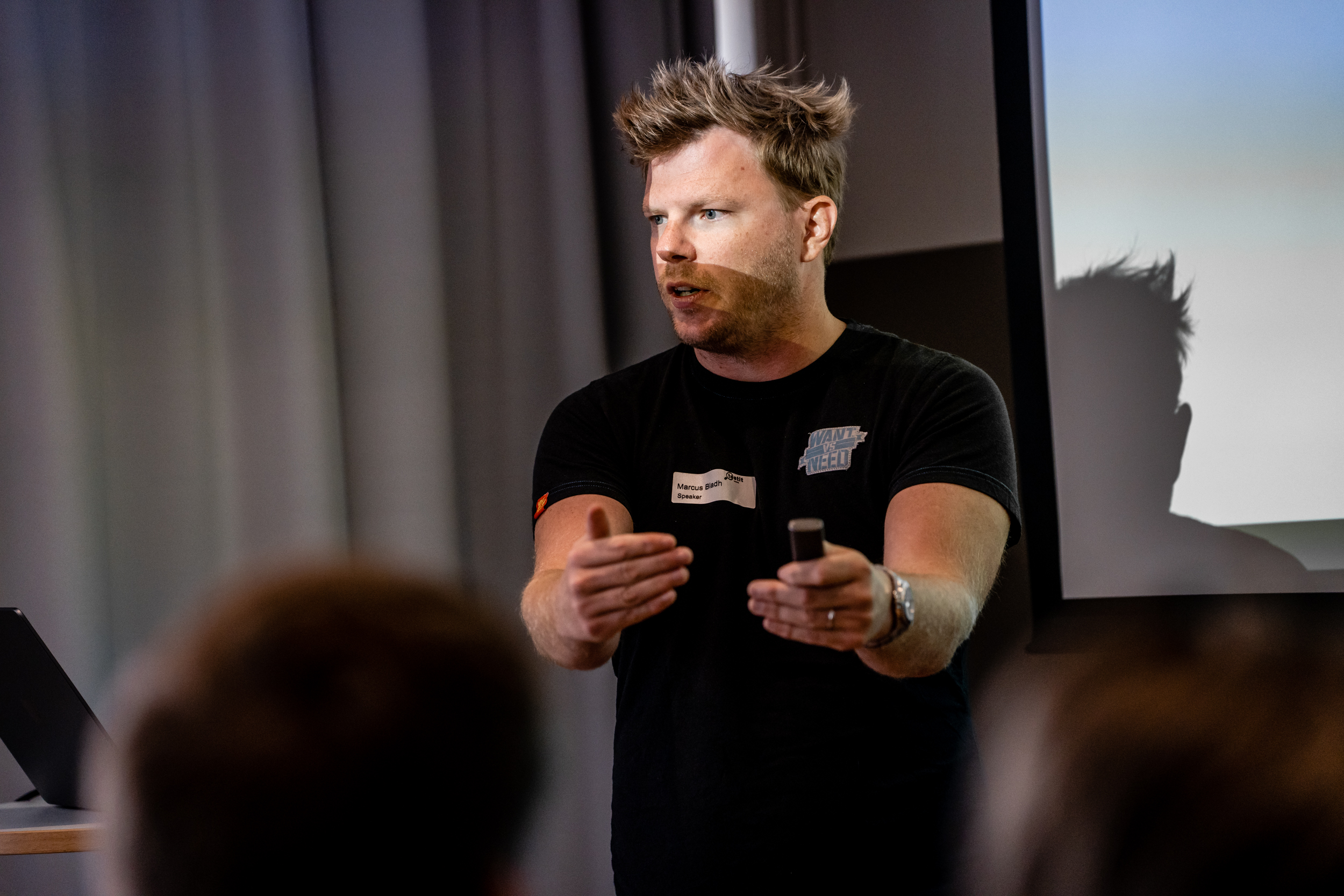 Marcus Bladh
Marcus is a DevOps engineer working for Knowit Cloud in Malmö, Sweden. He is a AWS UserGroup leader & AWS Community Builder. Outside of work he is passionate about learning new things, sharing knowledge and practicing brazilian jiu-jitsu.