Going to Microsoft Ignite 2022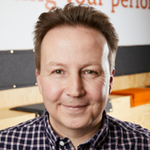 Jan-Erik Öhman
Microsoft Ignite conference is just around the corner, running October 12-14. Ignite has interesting news and content for many roles within IT, including but not limited to decision makers, developers, security professionals, and many more.
I'm glad to have the opportunity to attend the conference in-person in Seattle this time, but there are also many more ways to attend. This year Microsoft has scaled up the opportunities to attend from in-person at Seattle, to in-person and digital local Spotlight events in six different locations in China, Japan, France, Germany, the UK, and Latin America. Last but not least - there is a possibility for digital attendance which is completely free.
Five main themes this year at Ignite
Optimize your business – modernize applications and infrastructure and use the latest data platforms.
Automation and AI – streamline processes, and enhance collaboration using Automation, AI, and mixed reality.
Re-energize and empower your workforce – enabling a digitally connected distributed workforce, in the office, from home, and everywhere.
Developers, achieve more - from low code to pro code tools, these are sessions that help you accelerate and achieve more at scale.
Protect everything, everyone, everywhere – A deep dive into Microsoft security offerings, DevSecCops, Identity, Information protection, and much more.
For now, I have planned to focus on Data & AI and picking interesting sessions, ask-the-experts, and round tables, from all the main themes. I'm really looking forward to being inspired and energized and having the opportunity to talk to the people developing the products I use daily. But depending on the content of the keynotes, starting with Microsoft's Chairman and Chief Executive Officer Satya Nadelle, I might refocus my plans.
Don't have time to view the conference as it is running?
Register for the digital event anyway and put sessions in your digital backpack. You'll receive an email once the sessions in your backpack are available for on-demand viewing including extra links and resources.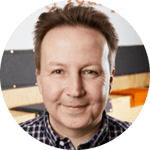 Jan-Erik Öhman
Cloud Solutions Architect and Azure Tech Lead at Knowit
---