Do more with less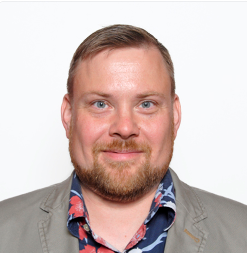 Tommi Marjomaa
Satya Nadella's keynote and Microsoft Ignite centered on the theme "Do more with less", familiar from Microsoft Inspire. Meaning that Microsoft is focused on helping their customers maximize their investments, do more and get better results with less. Before hopping into the keynote's content, I'd like to remind about the Ignite Book of News, which provides all necessary information about more than 100 service and updates announced at Ignite.
The five big topics introduced in Satay's keynote were:
1. Be data-driven and optimize with Azure
2. Deliver efficiency with automation and AI
3. Innovate with a cloud developer platform
4. Re-energize your workforce with Microsoft 365
5. Protect everything, everyone, everywhere
Be data-driven and optimize with Azure
In May Microsoft introduced Intelligent Data Platform that seamlessly integrates databases, analytics, and governance. In ignite Microsoft introduced a new Partner Ecosystem to accelerate data integrations and value creation.
There were few interesting new or upcoming features introduced for different Azure Data services, including general availability of Azure Cosmos DB for PostgreSQL, Metamodels preview for Microsoft Purview Data Governance, and soon in preview features for Azure Synapse Analytics, delivering simple no-code experience for integrating M365 data with Synapse.
Azure Elastic SAN (in preview in selected regions) offers a scalable and cost-effective, industry's first cloud native and fully managed storage area network offering in cloud.
For those customers who are running their workloads in on-premises, in the edge or in multicloud environments, Microsoft offers new Azure Arc capabilities, enabling innovation and cost savings. Azure Automanage is now generally available for Arc-enabled servers while Azure Hybrid Benefit now includes Azure Kubernetes Service. And while talking about savings, it's worth mentioning that new Azure savings plan allows savings up to 65 percent on select compute services.
Deliver efficiency with automation and AI
Microsoft believes AI should be available for everyone. Therefore, Microsoft is embedding automation and AI throughout cloud. Including Viva Sales and Dynamics 365 Sales, where AI can drive productivity and deeper customer engagement by giving real time guidance for salespersons of talking points.
Microsoft Syntex is Content AI integrated in the flow of work. It can automatically read, tag and index high volumes of data and connect it where it's needed. Not limited to only processing documents, Syntex can process images, videos, and audio, while also translating, creating summaries and content. It's even usable for automating content-based workflows, such as contract processing.
Low-code has been a hot topic for years already and there's a good reason for it. By leveraging low-code, it makes it easier for anyone to automate their workflows, analyze data, and build apps and webpages. At Ignite Microsoft shared an exciting new way for automation, by describing what it is that we want to automate, and then letting AI build the automation flow for us.
Innovate with a cloud developer platform
We all love innovation, and we all love to see our developers happy and productive. This is where Azure comes into the picture, as it enables developers build all those incredible innovative services we like to use.
At Ignite Microsoft announced public preview of Azure Development Environments. It's a managed service enabling teams to quickly spin up app infrastructure with project-based templates. Paired with Microsoft Dev Box it gives developers a complete cloud-powered workflow for any project.
Managing multiple different Azure Kubernetes Service clusters can be a daunting job for a platform team. To make it easier Microsoft introduced Azure Kubernetes Fleet Manager in preview. It enables centrally managing, grouping, and organizing AKS clusters.
Those of you who use Postman might be happy to hear that API Management team has teamed up with Postman to collaborate on product integration aiming to speed up API development.
Protect everything, everyone, everywhere
Microsoft wants to build a more secure world and help you protect your business against growing security threats. Defender for Cloud is Microsoft's cloud-native application protection solution, which just got few additional capabilities. Microsoft Defender for DevOps is a new solution that provides visibility across DevOps environments, with leading platforms like GitHub and Azure DevOps supported now, and other major platforms shortly. Microsoft Defender for Servers will also support agentless scanning in Azure and AWS.
Microsoft Entra Identity Governance helps organizations safeguard access for employees and partners by ensuring that the right people have the right access to the right resources at the right time. Delivering identity governance for both on-premises and cloud-based user directories.
Microsoft Purview family is growing with Insider Risk Management, helping organizations identify and manage insider risks while Microsoft Intune will be name of the ever-growing family of endpoint management products. And to fight against ransomware and other attacks, Microsoft announced automatic attack disruption feature in Microsoft 365 Defender, which limits lateral movement early on, reducing the overall impact of an attack.
Sustainability
Although not in Satay's keynote topics as a separate topic, I want to point out few sustainability items. First, I want to point out that I was happy to hear current Ignite is a swag-free event, as most of the swag has just ended up being dumped to trash. Continuing the sustainability theme, Microsoft released first iteration of sustainability guidance within the Azure Well-Architected Framework for architects, developers, and IT decision-makers. While Microsoft Cloud for Sustainability is growing with new features, including new capabilities to Microsoft Sustainability Manager, like water data model extension and updated Emissions Impact Dashboards. Read more about how Microsoft is driving innovation for ESG progress with Microsoft Cloud for Sustainability and how you can boost your sustainable journey with Knowit.
---